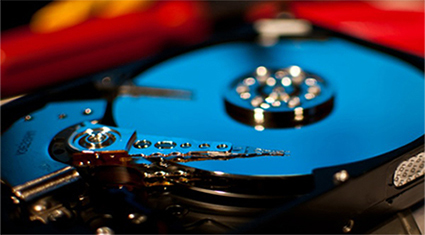 Data Recovery
We recover your lost data from internal or external hard drive, USB flash drive, optical media (CD, DVD, Blu-ray disc), memory card, memory stick, digital camera, SD card, iPod etc.
Hard drive head crash
Hard drive PCB (Printed Circuit Board) failure
Accidental drop down
Electrostatic shocks
Liquid Damage (Spilling of water or beverage)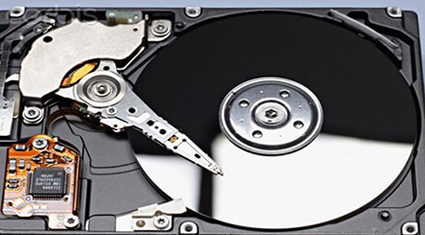 Disaster Recovery
Many small-to-medium-sized businesses have applications critical to their operations. Losing access to these applications and data, even for a few hours, can have a huge impact on customer service and profitabilityc. Acquiring backup hardware and software to be ready in the event of a disaster can come at a very high price.We can host your backup hardware and software for a fixed monthly cost. Our experts can design a Disaster Recovery environment to meet any business need.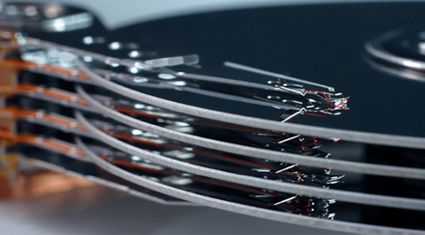 Data Replication
With the increased dependence on information technology and the reliance on business-critical information and applications, the importance of protecting critical data and decreasing down time have become a business priority.Damage to business facilities or loss of data caused by natural disasters or even a failed hard drive can lead to prolonged network downtime.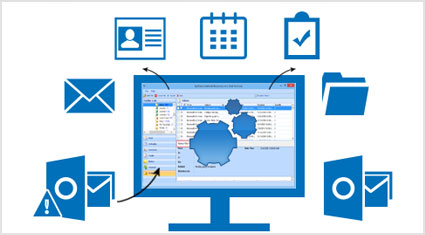 Outlook / Email Recovery
We have recovered countless "lost" email messages.
HDD Recovery Experts Group can recover *.eml files, recover *.pst files, and get email working again. We use a variety of methods including software and hardware data recovery techniques.
We recover lost emails from dbx files, mbx files, pst files, and others. When we done recovery, you will get all the recovered emails or repaired Outlook folder stored safely on a CD or DVD to prevent against future loss.
We can retrieve emails after:
Files become corrupted due to "Compact File" or "Compact All Folders" option usage.
Antivirus scanning incoming & outgoing emails causing data corruption to email files.
Accidental deletion of email or permanent deletion of emails from deleted items folders.
Email file corruption due to a large number of Microsoft Outlook emails in Inbox or Sentfolders.
Any other malicious loss of email data.
Note: Microsoft Outlook / Outlook Express is a trademark, or registered trademark of Microsoft Corporation in the United States and/or other countries. Any other software/applications are registered trademarks of their respective companies.
Data Recovery Chances
Data recovery chances depend much on the actual cause of data loss and further user's actions. To get maximum data recovery result it's strongly recommended to stop any write access to the storage and contact us immediately.
Steps of data recovery
Usually, there are four steps when it comes to successful data recovery, though that can vary depending on the type of data corruption and recovery required.




Step 1:

Repair the hard disk drive

Repair the hard disk drive so it is running in some form, or at least in a state suitable for reading the data from it. For example, if heads are bad they need to be changed; if the PCB is faulty then it needs to be fixed or replaced; if the spindle motor is bad the platters and heads should be moved to a new drive.



Step 2:

Image the drive to a new drive or a disk image file

When a hard disk drive fails, the importance of getting the data off the drive is the top priority. The longer a faulty drive is used, the more likely further data loss is to occur. Creating an image of the drive will ensure that there is a secondary copy of the data on another device, on which it is safe to perform testing and recovery procedures without harming the source.



Step 3:

Logical recovery of files, partition, MBR and MFT

After the drive has been cloned to a new drive, it is suitable to attempt the retrieval of lost data. If the drive has failed logically, there are a number of reasons for that. Using the clone it may be possible to repair the partition table, MBR and MFT in order to read the file system's data structure and retrieve stored data.



Step 4:

Repair damaged files that were retrieved

Data damage can be caused when, for example, a file is written to a sector on the drive that has been damaged. This is the most common cause in a failing drive, meaning that data needs to be reconstructed to become readable. Corrupted documents can be recovered by several software methods or by manually reconstructing the document.